WATER, WHEREVER, FOR WHATEVER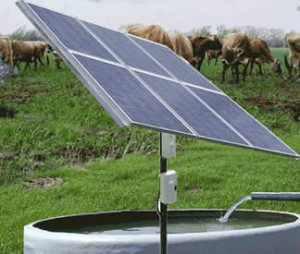 Solar and Wind Pumps are becoming more and more popular as the need for environmental technology grows. Instead of having a typical pump system that runs off of your electricity bill, consider putting in a system that feeds right off nature!
Solar and Wind Pumps are special order so call now to talk to one of our Solar/Wind Pump experts today!
With the advances in pump technology over recent years, areas that would previously have been considered uninhabitable or not supportive of life have become viable and attractive. With the new SQFlex system, Grundfos can consolidate these areas and pioneer further into new territories: Consolidating by upgrading older unreliable pump technology, and pioneering by providing more stable and low-maintenance pumping solutions in even more remote areas.
Potential SQ Flex applications include: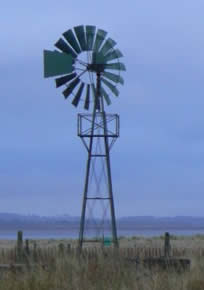 Live stock watering
Remote Homes
National/State Parks
Irrigation
Remote Camps
In locations where power is scarce and water is a necessity
SQFlex – Features SQFlex pumps have build-in protection features that protect the pump itself and in many cases the well. Among these features are:
Protection against dry-running, overloading and overheating
Automatic restart when water returns to the well or when the motor temperature returns to the safety range
Continuous load condition and voltage monitoring
Call Us Today for a FREE ESTIMATE.